Service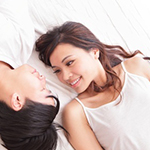 Saving relationship
Hsiao Chen takes care of herself well and looks ageless. Even though she is over 40 years old, she is still attractive! She has a boyfriend who is 10 years younger- Hsiao Meng. He had a fanatic loved for her and often worried that someone else will chase after her. Therefore, he smothered her almost 24 hours a day. In the beginning, Hsiao Chen felt proud of herself because she still maintained her charm at her age. As time went by, she started to feel unbearable for the endless CALLs. They started to argue with each other more and more. Finally, Haiso Chen proposed the suggestion of separation one day. However, Hsiao Meng loved her so much, and he would not let go but eagerly wanted to save the relationship. He burnt Hsiao Chen's clothes in the living room at home and live broadcasted it to show Hsiao Chen. She was scared and tried to calm him down, asking him to put off the fire before making serious mistakes.
Relationship requires adjustment and trust for each other. It is not trying to change yourself to what the other party loves and lose your own personality. The service that Daai Investigation Taichung provides in saving relationship not only helps clients analyze their relationship in depth but also provides objective and pertinent suggestions. Besides, we also help clients establish their confidence.
The consultant at Daai Investigation Taichung specialized in saving relationship highlights when a couple faces different opinions in their relationship and either party will not accept separation or divorce, they shall deal with everything calmly. People who encounter conflicts in their relationship can call the hotline of saving relationship provided by Daai Investigation Taichung for consultation, and we will assist you dealing with it.
Fees of saving relationship charged by Daai Taichung ※Professionalism, Efficiency, Trust※
If you need our assistance and consultation, welcome to call our 24-hour hotline for saving relationship at any time.
0800-555-586
Standard charges for saving relationship/ marriage
Charges of saving marriage/ relationship
After understanding the wishes of the related parties and complete situation, we will establish the strategy for saving relationship/ marriage.
※The charges for saving relationship varied according to the complexity and difficulty of the case. Please contact our business personnel for more details.
※It usually costs more than $150,000.
※The commissioning of saving marriage/ relationship usually requires the devotion of a certain amount of manpower, experience, and time.
If any investigation company gives you an unreasonable low price, you shall pay extra attention.
※Time required: 1-3 months.
Applicable conditions for saving relationship/ marriage
◎The mistake you made is the main reason that causes the other party/ spouse/ the one you are dating has no intention to continue the relationship.
◎Both of you intend to get married but drop the idea because of some temporary disagreement.
◎You proposed separation due to the other party/ spouse/ the one you are dating is distracted temporarily or is deceived.
◎The relationship turns weak or deteriorates due to the dating/ marriage for a long time.
Fees of saving relationship charged by Daai Taichung ※Professionalism, Efficiency, Trust※
If you need our assistance and consultation, welcome to call our 24-hour hotline for saving relationship at any time.
0800-555-586