Service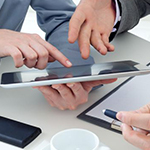 Designing divorce
Each family has its own problems. No matter how happy and perfect your relationship is, it will not be able to bear the problems of affairs, domestic violence, the handling of daily necessities, and the dispute with your "new" parents or relatives. When the marriage is no longer full of joy and laughter, divorce is the way to give yourself a broad sky to fly. However, do you still have lots of questions when facing divorce? What should you do to get divorced? What shall be written down on the divorce agreement? Our company recommends you investigation companies that are with integrity and excellent quality to solve the troubles of divorce for you!

◎Do you want to get divorced but fail to achieve it?

Do you decide not to continue bearing the suffering of your spouse's affair and want to get divorced? Do you decide not to continue bearing the domestic violence and being abused? The main thing to get divorced is to prove the mistake from the other party. Therefore, collecting the evidence of the affair of the other party or collecting evidence of domestic violence done by the other party through injury assessment, voice recording, video recording, and witness is important to achieve the purpose of divorce!

◎How shall I draft the divorce agreement?

Many people want to get divorced done as soon as possible but ignore the importance of the agreement. Furthermore, some people truly believe the oral commitment of the other party and do not think it is necessary to write everything down in the divorce agreement. Divorce agreement records the matters agreed by both parties, and it is the best evidence for the dispute in the future. No matter how small the matter is, it is the protection to yourself by recording all the details! Generally speaking, the details recorded in the divorce agreement include alimony, guardianship, visitation rights, time for visitation, educational fee for children, living fee for children, and others.

When the loving sentiments between husband and wife can no longer continue and divorce is a necessary, all sorts of cheating and taking advantage of each other, tricks and deception, and fabrication might happen. Of course, it will never be cautious enough! However, there are so many unscrupulous investigation companies in the society. How can you make a correct choice among them? Do you have any problem related to divorce, divorce witness, law of divorce, and divorce agreement? Welcome to contact our company, and we will introduce you the legal and reliable excellent-quality investigation company to assist you solve the issues of divorce, divorce witness, law of divorce, and divorce agreement!  

Daai Investigation welcomes you to visit us for consultation at any time, and protecting your personal rights and interests is the insistence that we will never give in! Let the professional partners and full-time practicing lawyers at Daai Investigation work together for your life, property, safety, and marriage and assist you the crisis of the affair.